Delivered plastic free to your home
Bamboo Paper Towels | 10 Rolls | Eco Friendly
Bamboo is the fastest growing plant in the world. It hurtles along growing at a rate that's 30 times faster than the humble trees. Oh, and our bamboo is NOT the type of bamboo that Pandas eat. Unlike traditional kitchen towels that disintegrate when you need them most, bamboo was born for the job. It's made of long, strong fibre that are kind to your skin and tough on mess without leaving any bits behind.
RENEWABLE – Made from 100% bamboo, The Cheeky Panda's kitchen roll is super sustainable and fully recyclable

NATURAL & SKIN-FRIENDLY – No chemical nasties, just pure, plant-based natural ingredients. The Cheeky Panda's toilet roll creates less tissue dust, so is perfect for sensitive skin

STRONG AND ABSORBENT – Perfect for cleaning kitchen stains and spills

KIND TO ANIMALS – Certified vegan and cruelty-free! We never have and never will test on animals

PROTECTING TREES - Part of every purchase goes to protect plants and animals in endangered rainforests through The World land Trust
-10 Rolls of 2 Ply Kitchen Roll
-Av. Sheet Count: 100 sheets per roll
-Av. Roll Length: 22m
-Av. Sheet Size: 220mm x 225mm
-Av. Roll Weight: 208g
Ingredients
• Kitchen Roll: 100% Virgin Bamboo
• Core: 100% Recyclable Card
• Packaging: 100% Recyclable Paper

Disposal & Recycling
• Kitchen Roll Core can be recycled
• Paper Packaging can be recycled
Why Bamboo?
Saving trees, reducing deforestation
27,000 trees are cut down every single day to produce traditional tree-based products, its time to change! We use surplus Virgin Pulp Bamboo which would otherwise be wasted from FSC ® sustainably sourced forests which grows back a huge 30x faster than trees do. It's the fastest growing plant in the world! ps. We're not taking away food from the pandas, they think this particular type of bamboo is yucky!
Reduce your carbon emissions by 65%
Let's talk carbon. By choosing bamboo products, you use 65% less carbon emissions than if you were using tree based products. Bamboo also releases 35% more oxygen, and absorbs 30% more carbon than trees, incredible! Our supply chain is also fully Carbon Balanced meaning no surplus carbon is released in the production & transportation process. Let's act now!
Super strong, gloriously soft on skin
Firstly, it traps fewer dust particles than tree based materials meaning its great for people with allergies. Secondly, it's no surprise that with bamboo needing no nasty chemicals or pesticides to grow, that it is super soft and proven to create zero irritation on sensitive skin. Thirdly, bamboo has strong fibresand is super absorbent. Whether you're wiping your bum, face or the kitchen counter, it's the way to go!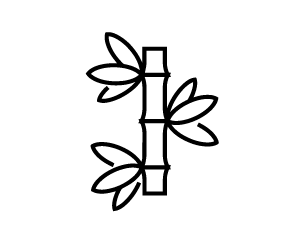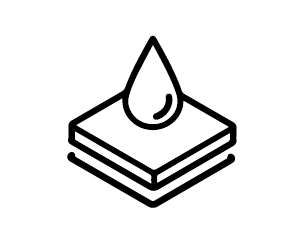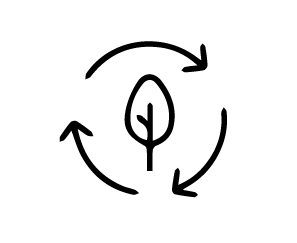 Bamboo Paper Towels Bulk Box | 10 Rolls

Meet our Eco Friendly Paper Towels made from Bamboo! They are super strong & super absorbent. Your kitchen needs these glorious creations. Delivered 100% Plastic Free to your home.
+Made from Eco Friendly Bamboo
+Strong 2ply & Super Absorbent
+No Chemical Nasties! Natural Formula
+Both Product & Packaging are Plastic Free
+Vegan Certified with the Vegan Society
Why choose Cheeky Panda for Paper Towels?

No.1 Bamboo is Magical. It's time to reduce Deforestation. Using this magical grass, 65% less Carbon emissions are released than if we were using trees. Bamboo is sourced from FSC Certified forests. Do we steal Pandas food source? NO, of course not. They like another type of bamboo.
No. 2 (No pun intended) We're Carbon Balanced! We balance the carbon emitted in our process with The World Land Trust, rebuilding rainforests in Vietnam and protecting animal habitats. So, no excess carbon nasties are released into our lovely environment.
No. 3 Impact that counts. We have an initiative called Earth, Ocean & People, where we support The World Land Trust, Whale & Dolphin Conservation & Toilet Twinning through fundraising and donations. We're all on a mission to create a happier planet!
FedEx Ground Shipping - Dispatched in 1-3 Days
-10 Rolls of 2 Ply Kitchen Roll
-Av. Sheet Count: 200 sheets per roll
-Av. Roll Length: 22m
-Av. Sheet Size: 220mm x 225mm
-Av. Roll Weight: 208g

Kitchen Roll: 100% Virgin Bamboo
Core: 100% Recyclable Card
Packaging: 100% Recyclable Paper

-Kitchen Roll Core can be recycled
-Paper Packaging can be recycled