Delivered plastic free to your home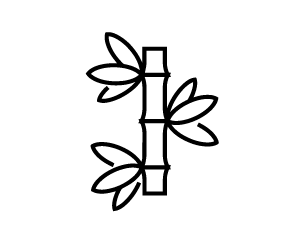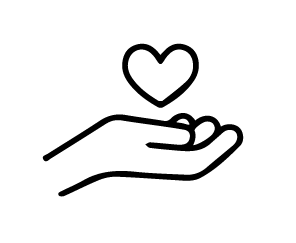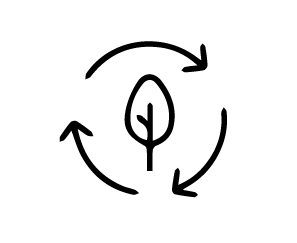 Bamboo Toilet Paper | 24 Rolls | Eco Friendly & Tree Free

Premium Eco Friendly Toilet Paper made from Bamboo. Super Kind on Skin being Naturally Hypoallergenic, Super Strong 3 Ply Sheets with no chemical nasties. Never run out! Subscribe to our Bulk Boxes, delivered 100% Plastic Free with Free Shipping to your home. Tree Free! Let's create a happier planet.
+Made from Eco Friendly Bamboo
+Strong 3 Ply Sheets
+Super soft on skin & naturally hypoallergenic
+No Chemical Nasties! Natural Formula
+Both Product & Packaging are Plastic Free
+Vegan Certified with the Vegan Society
Why choose Cheeky Panda for Toilet Paper?

No.1 Bamboo is Magical. It's time to reduce Deforestation. Using this magical grass, 65% less Carbon emissions are released than if we were using trees. Bamboo is sourced from FSC Certified forests. Do we steal Pandas food source? NO, of course not. They like another type of bamboo.
No. 2 (No pun intended) We're Carbon Balanced! We balance the carbon emitted in our process with The World Land Trust, rebuilding rainforests in Vietnam and protecting animal habitats. So, no excess carbon nasties are released into our lovely environment.
No. 3 Impact that counts. We have an initiative called Earth, Ocean & People, where we support The World Land Trust, Whale & Dolphin Conservation & Toilet Twinning through fundraising and donations. We're all on a mission to create a happier planet!
FedEx Ground Shipping - Dispatched in 1-3 Days
- 24 Rolls of 3 ply Toilet Tissue
- 200 sheets per roll
- 24m roll length
- Sheet size 120mm x 104.5mm
- Roll weight 115g

Toilet Tissue: 100% Virgin Bamboo
Core: 100% Recyclable Card
Packaging: 100% Recyclable Paper & Card

- Toilet Tissue can be flushed down the toilet and works with most septic tanks
- Toilet Paper Core can be recycled
- Card & Paper Packaging can be recycled

---